Bid to improve Paris taxi image
PARIS cabbies are to sit tougher entry exams and a new compulsory English test after the city's taxi service was voted one of the worst in the world.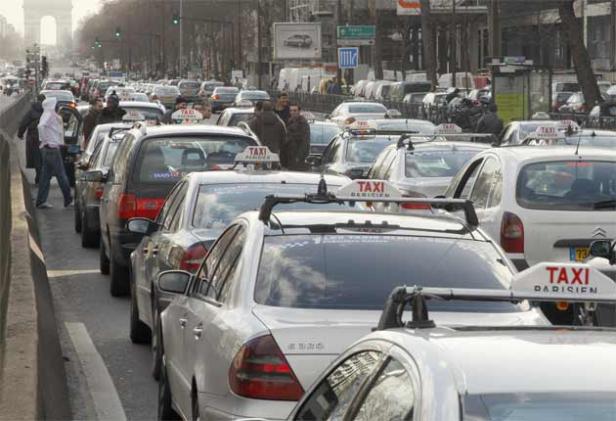 An online poll of 1,900 travellers by hotels.com gave the capital's taxis a score of just 10% – joint-bottom alongside Frankfurt.
Respondents were asked to score the taxi service in cities they had visited according to their value for money, cleanliness, safety and availability.
Drivers were marked for their driving ability, knowledge of the area and friendliness.
Paris taxi drivers were considered to be the rudest in the world, alongside those in Manhattan. However they scored slightly better on driving ability, with the bottom place in that category going to Rome instead.
Paris taxi drivers' body CSAT said a small number of "unlikeable" drivers were tarnishing the image of the profession as a whole.
CSAT president Christian Delomel told Le Parisien that a new entry exam was being formulated to root out "certain candidates who do not belong in the profession".
The group is also recommending a compulsory English test for new drivers.
London came top in the hotels.com for the third year running, with a total score of 59%. London cabbies were voted the friendliest and most knowledgeable but did not score as well for value for money.